The New York Yankees are one game away from the World Series. Masahiro Tanaka threw 7 shutout innings, and the Yankees blanked the Houston Astros 5-0 to take a 3 games to 2 lead in the American League Championship Series.
The home team has won each game this series, which may not bode well for the Yankees, who return to Houston for tomorrow's Game 6, and if necessary, a Game 7.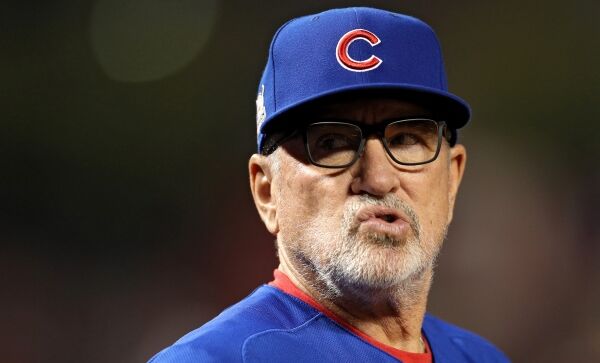 Cubs manager Joe Maddon had every right to be upset with the controversial reversal of what would have been a strikeout in the 8th inning of Game 4 in the National League Championship Series.
Check out the video for a much more concise description on what took place. But for the record, I'm not even so sure it requires an analysis from the MLB folks as to whether balls, strikes, foul tips, etc., need to be reviewed. That's a decision which will be made by people sometime down the road.
But what matters more to me is that Curtis Granderson -- who if I may for a moment borrow a line from the great Tommy Lasorda, "couldn't hit water if he fell out of a ---- boat" -- had an at-bat that required four strikes to get him out, and Wade Davis did just that. So now the lines in the sand have been drawn.
NFL commissioner Roger Goodell has made it clear -- again -- that players "should" stand for the national anthem, reiterating the policy that's been in place for nearly a decade.
Goodell refused to address any potential rewording of the rule, nor did he specifically address the issue of whether teams had the right to suspend, or in any way punish those players who refused to stand for the anthem.
"We believe everyone should stand," Goodell told assembled media yesterday at a press conference. "That's an important part of our policy and our game... I think our clubs all see this the same way. I can't deal with hypotheticals right now. We'll deal with those issues if they come up. For us right now, that's our focus."
POTUS tweeted his (not at all unexpected) disapproval at Goodell's announcement via Twitter, stating, "The NFL has decided that it will not force players to stand for the playing of our National Anthem. Total disrespect for our great country!"
Never mind the sheer preposterousness of anything being "forced" onto anyone in this country which is Constitutionally protected as a strictly voluntary act, but even more intriguing as how several team owners appear to be siding with Goodell.
San Francisco 49ers owner Jed York and Atlanta Falcons owner Arthur Blank both told reporters that they would be looking to create more constructive dialogue in the future on this highly controversial and somewhat toxic talking point.
York told Peter King, "We need to be above it. We need to be above petty attacks from anybody, because racial and socioeconomic inequality have existed in this country for too long. You've got to block out the noise and do your job."
Blank expressed similar sentiments, telling King, "You know what I have learned in 75 years? Control what you can control. Be responsible for what you say and do. In the NFL, our values have to respect the shield. We always have had a partnership with our players and now we have to stand with them on these important issues."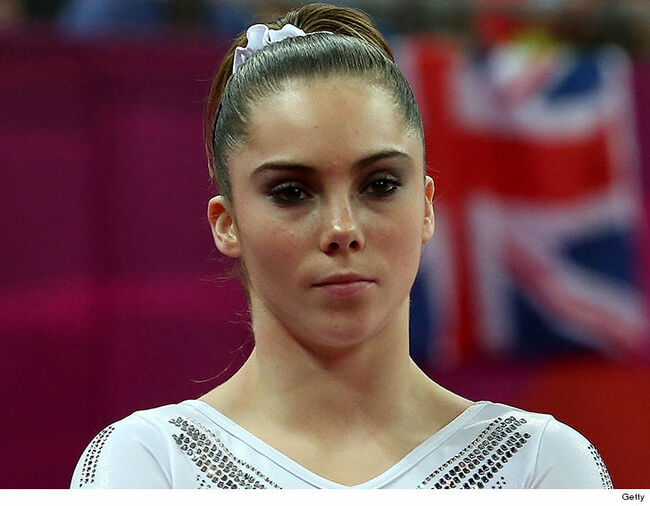 McKayla Maroney, a member of the U.S. women's gymnastics team that won gold at the 2012 Olympics in London, says she was abused for years by former USA Gymnastics team doctor Larry Nassar.
"I had a dream to go to the Olympics," she writes in a statement posted to Twitter, "and the things that I had to endure to get there, were unnecessary, and disgusting."
In this statement, she details more than one alleged incident of inappropriate behavior. Nassar is currently facing nearly two dozen counts of first-degree criminal sexual conduct and could receive a sentence of life in prison.
Nassar was involved with USA Gymnastics for nearly three decades as a trainer and national medical coordinator, a role that led him to treat the country's elite gymnasts at four separate Olympic Games.
The 21-year-old Maroney helped the U.S. women's gymnastics team win the gold medal at the 2012 Summer Games in London. She spoke out early Wednesday as part of the "#MeToo" movement on social media, saying, "Silence has given the wrong people power for too long, and it's time to take our power back."
This is a difficult story to process, on a number of different levels.
First, how does one person keep this type of behavior going for so long that nobody held him accountable for anything? I cannot for a moment believe that parents, friends, teammates, etc., could be so oblivious and so willing to cooperate or be a part of something so heinous.
Second, and if these accusations all turn out to be true, how do we as a society, ensure those aforementioned parents, friends and teammates that silence on these matters is no longer a viable option? If the reward at the end of the day is worth more than the health and safety and emotional welfare of a child, then maybe we as a society are as much to blame as the predators themselves.
It's a Thursday five-bagger on the show, with Ryan Van Bibber (SB Nation NFL) chatting up league news, followed by Chuck Hayes with a preview of USC vs. Notre Dame. Also on the show, we've got Ryan Edwards (Orange and Blue 760) chatting up the Denver Broncos. Travis Hughes (SB Nation NHL) has your hockey update, and Jason Hirschhorn (Acme Packing Company) with news on the Green Bay Packers.
LIVE on FIRST SPORTS, 9am-Noon ET on the I Heart Radio app at our website and on the radio dial at AM1340/93.9FM.