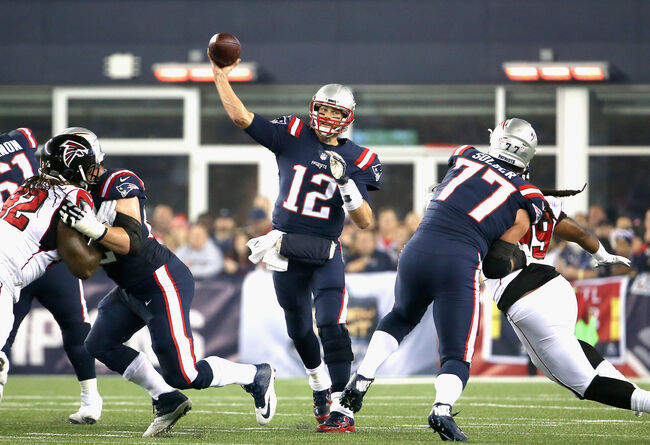 What the hell happened to the Atlanta Falcons?
The Falcons change in offensive coordinators this offseason and the hiring of Steve Sarkisian after a brief cup of coffee (or some other beverage, if you will) with the Alabama Crimson Tide certainly was an interesting move. And for the first few weeks this season, it appeared all was well. But that's changed in a hurry. Atlanta looks nothing like the offense it was in 2016, much less than it did just a week shy of a month ago and all eyes are on Sarkisian as well as coach Dan Quinn for pulling the trigger on this hire after last season's Super Bowl. This offense is brutal to watch, particularly deep in the red zone before an eventual turnover on downs. You simply cannot make these kinds of mistakes at this level, particularly against the Patriots, who are still trying to prove themselves as a worthy repeat title contender.
That said, it's a gut-check win for the Patriots, once again proving that no matter how hard you may try and pin them down, they will crawl back into the conversation again among the league's elite.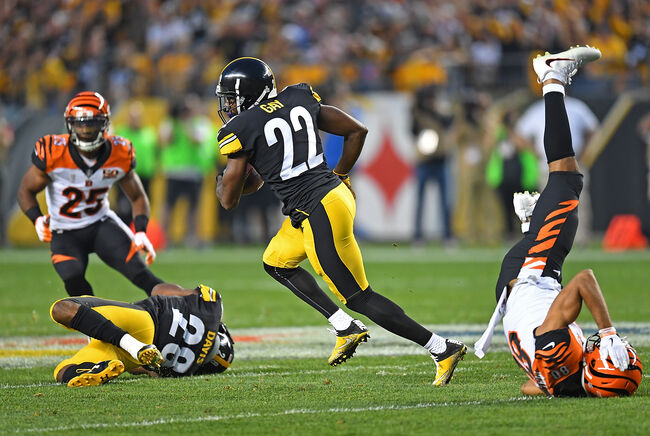 I've been telling anyone who would listen this season that once the Pittsburgh Steelers figured out what they wanted to be when they grew up, they'd be very tough to beat.
Their true identity may still be a work in progress, but an emphatic win over their heated division rival Cincinnati Bengals will go a long way.
LeVeon Bell carried the ball 35 times yesterday, gaining 134 yards on the ground and also caught three passes for another 58 yards. He was clearly the best player on the field yesterday, and if he remains healthy this season, this team will be very dangerous as the season rolls on.
And if Martavis Bryant just doesn't get it (as reports seem to suggest that he doesn't), then it would be best for all interested parties to simply move on without him.
For all the distractions and suspensions and problems Bryant has caused in the past by his own mistakes, you'd think he'd learn to do what's asked of him and simply do his job.
It's a team game, my friend. It's not about you.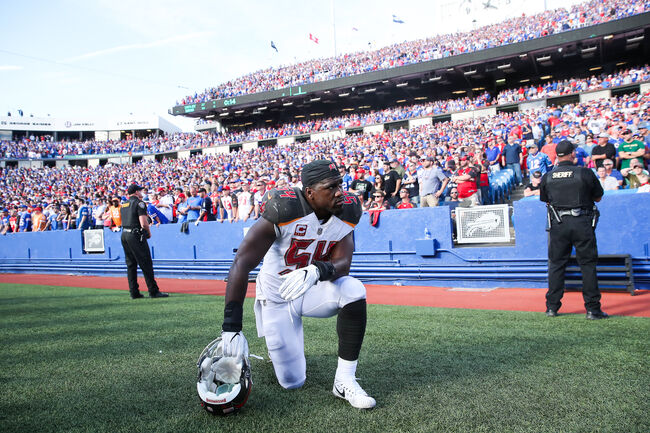 If this bothers you... still... Then allow me to help you.
I've been reading a lot on social media this weekend (because every once in awhile, to entertain myself in lieu of a very mundane personal life) about so-called "Boycott the NFL" parties that people want are starting to create.
"Come Boycott the Super Bowl" or "Boycott the NFL House Party" invites are cropping up on team's newsfeeds on Facebook.
As ironic as it is that people would be logging onto team's Facebook accounts if they weren't at all interested in dealing with these teams in the first place, I thought that was too logical an avenue in which to pursue this debate, so I took the invitations to heart.
Here we go...
If you're in fact going to entertain or be a part of a "Boycott the NFL" party, here's some things you'll need (or not need as the case may be)...
While you're "boycotting" the Super Bowl or the NFL in general at this shindig, tell your friends to join in the boycott by not buying pizza from Papa John's, chicken from KFC or Popeye's, or burgers from McDonalds, Wendy's or Burger King.
Make sure the people you invite to your celebration are not driving to your party in their Chevy or Ford cars, not texting or calling anyone about the event from their Samsung or Google or Verizon devices and not drinking anything from Coors, Michelob, Budweiser nor any Pepsi product of any kind.
And while at the event, since you won't be watching the Super Bowl, nor anything else on Directv, Dish Network, Netflix, Amazon or Hulu, make sure to also not use those Energizer battery-powered remote controls to change channels to something allowable on your Vizio or Samsung televisions.
Next up, while you're at it, don't plan on building some sort of backyard project for this party using anything from Home Depot or Lowe's, make sure all attendees at the event are card-carrying insurance policy holders from anybody not named Allstate, Progressive or Geico...
And of course, if any of you or your fun-seeking party goers are movie fans, and you decide to watch a film instead of a game, check those labels closely or else you'll be watching something from Pixar, Paramount or Universal Studios.
Adults, don't worry about a thing. I'm fairly certain all those Cialis spots won't be missed either by you or your significant other once you "get in the mood".
Otherwise, if you can't do all of these things listed above, just call it what it is... a voluntary decision made by a group of people to not be entertained on a Sunday afternoon.
Because all of those things mentioned above?
That's how you do a boycott.
Otherwise, it's the same as a drum circle and/or a protest rally.
Ironic because it's your protest against the protesters you're protesting which actually accomplishes less and still benefits the protesters you're pretending to be protesting.
Good luck with that.
It's OK if you want to enjoy a game on a Sunday. No one is going to care one way or the other. Tomorrow night, the Dodgers play host to the Houston Astros for Game 1 of the World Series. It marks the (since 1970, when the Baltimore Orioles faced the Cincinnati Reds that two 100-win teams have faced off in the Fall Classic.
The Dodgers haven't won a World Series since 1988. The Astros have never won it.
Something's gotta give.
We'll preview the World Series this morning with Eric Stephen, who covers the Dodgers at TrueBlueLA.com.
We'll also look back on a wild weekend of college football with Jordan Buscarini of Castle Country Radio.
Enjoy the show!