MINNESOTA 38, WASHINGTON 30
Vikings WR Adam Thielen tortured the Redskins' secondary, burning them deep and with runs after the catch. Thielen earned receptions of 49, 38, 38 and 17 yards, finishing with eight receptions for 166 yards and a touchdown. The shifty receiver runs pristine routes that get him wide open wherever he lines up in the formation. His in-cut on a beautiful touchdown dart from Case Keenum crossed up Josh Norman. Thielen wasn't the only one to burn Norman. Diggs torched the Pro Bowler on the first drive and ran away from the corner on a big catch-and-jaunt later. With Thielen and Diggs, the top receiver duo in the NFL, consistently getting wide open, Keenum's job becomes easier. From NFL.com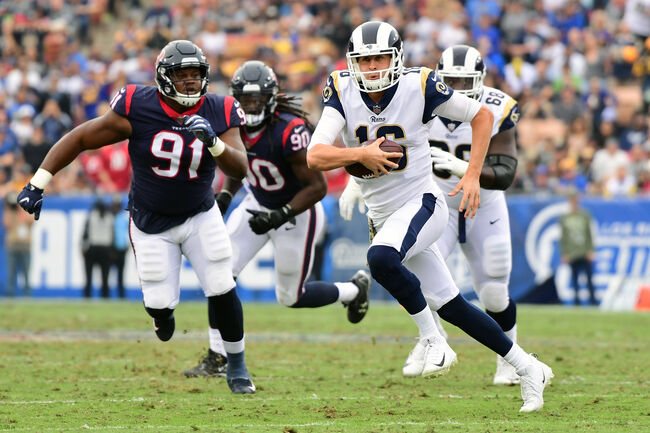 L.A. RAMS 33, HOUSTON 7
I won't use this space to remind you that I told you so....
Well, alright, since I apparently just did that. I'll go ahead and do it again!
I told you so!
The L.A. Rams are making a significant bid for one of the top teams in the NFC, and while there are a handful of those still out there, the fact remains one of the unsung heroes of this team is not a player or a head coach... It's defensive coordinator Wade Phillips.
Look at the numbers. The 7-2 Rams are getting it done offensively in the midst of winning five of their last six games, averaging more than 35 points per game. Defensively however, they've been even more remarkable, surrendering only 41 points in their last four games.
This is the same Wade Phillips that turned the Broncos defense into a monster just a couple of years ago on their run to two Super Bowl appearances and one NFL championship.
You were warned.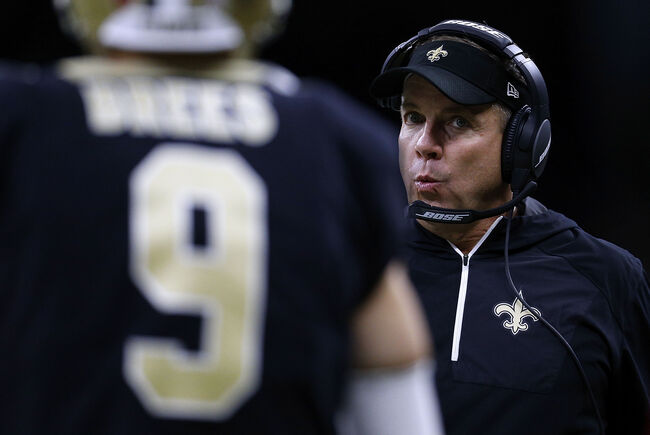 NEW ORLEANS 47, BUFFALO 10
For all of the passing records Drew Brees has shattered in the cozy indoor confines of the Mercedes-Benz Superdome, Sean Payton's Super Bowl formula has long been a strong running game complemented by a swarming, opportunistic defense that allows the Saints to succeed in the harsh elements outside of their dome-field advantage. Easily establishing a rhythm while taking advantage of Payton's brilliant play-calling, Brees is orchestrating an unstoppable, all-weather attack that features a stout offensive line, a dynamic backfield duo, a legitimate No. 1 receiver in Michael Thomas, an electric game-breaker in Ted Ginn and a physical big-play threat in Brandon Coleman. The Saints appear to be on an NFC collision course with the Eagles, their challenger as the most balanced team in the league. From NFL.com ATLANTA 27, DALLAS 7
I'd offer fans of the Dallas Cowboys a slice of Papa John's Pizza, but too many of them are busy protesting the protesters to eat some of the Cowboys "official pizza", or they're wandering around in the streets, aimlessly chasing after the job of NFL commissioner Roger Goodell or whatever it is they're doing in that perpetual zombie-lake state.... because they're clearly not seeing the team being pulled apart at the seams.
Call it what you want, but I don't think the "commish" enjoys seeing one of his most recognizable and marketable franchises falling all over itself in a trainwreck-like loss at Atlanta. So I don't think Goodell is sitting in an owner's booth somewhere, or in that private jet he's hoping to get in his new contract extension, poking small holes into a Jerry Jones voodoo doll.
But here's the rub. If you as a team owner don't want your star players being involved in a sexual assault allegation, or a blur against the personal conduct policy, then do a better job in reminding those star players not to sexually assault another person, not to be near it if and when it does occur and conduct your personal business by making better choices.
As for the on-the-field product... well, that's entirely another story. I don't know if this Cowboys team is that bad, or if this is the result of something deeper. I know this, the Falcons played one of their most complete games we've seen this season. And they picked the right team against which to have that kind of performance. NEW ENGLAND 41, DENVER 16
The Broncos lost their fifth straight, getting blown out at home by the defending champions. Denver has been outscored by a combined 97 points in those five losses. The win puts Bill Belichick into a tie for third place with Tom Landry for most coaching victories.
Goodnight Denver....
After his teammate Charlie Ward finished John Redmond with a first-round TKO this past weekend at a Bellator event, Conor McGregor decided to inject a little bit of pandemonium to the proceedings. He jumped into the cage (despite not being a licensed cornerman), tackled his friend with some type of jumping guard pull, and then got into an altercation with referee Marc Goddard.
Here's video of the first incident....
But McGregor wasn't done there.... after being escorted from the cage, McGregor circled the cage, attempted to get back in and slapped a Bellator official across the face.
Again, here's video....
There's a lot to unpack in all of this, but some type of discipline needs to be handed out here.
Fighters have been suspended (for long periods of time) for this type of behavior.
But McGregor wasn't a fighter in this instance. He wasn't a cornerman for Ward, wasn't slated to be an official, nothing. He had no business whatsoever near the cage, much less inside it.
We'll see what the sanctioning bodies and the commissions and those within the UFC will do about it.
Hint, hint... It'll probably be nothing. A wacky weekend of college football will likely result in some pretty amazing changes to the new College Football Playoff poll, which will be released tomorrow.
My predictions?
1. Alabama
2. Clemson
3. Oklahoma
4. Miami
5. Wisconsin
6. Auburn
We'll look back at the college football weekend with Jordan Buscarini, plus we'll get into the openign weekend of college basketball with Greg Peterson, including the latest on three players on the UCLA team involved in some international chicanery.
It's all coming up next on FOX AM1340/93.9FM, beginning at 9am (ET) as well as on the I Heart Radio app right here!