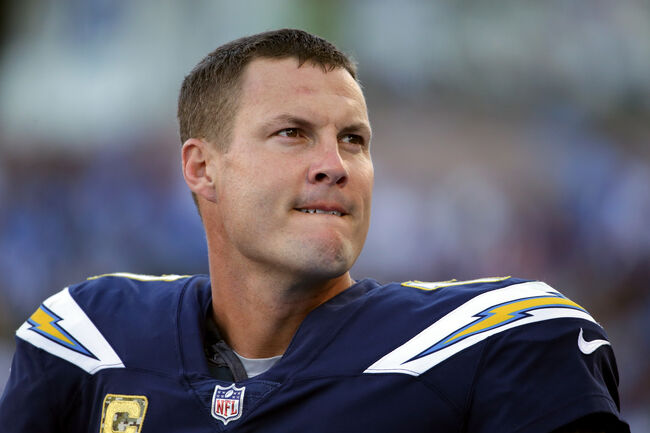 CHARGERS 28, Cowboys 6
Yeah, we're gonna get to the Chargers here in a moment, but I'm going to use my Kanye West moment to talk about the real story coming out of this game.
The train in Dallas has truly gone off the rails, and team owner Jerry Jones can say all that he wants about supporting his club, but these past few weeks have been an abomination for the Cowboys.
The defense appears to have no answer -- be it for the Chargers yesterday, the Eagles last week nor the Falcons the week before that. And yes, those are three quality opponents, I'm fully aware of that.
But so are division rivals Washington and New York, so are Seattle and Oakland, and while the Eagles might have long since put away some starters for the playoffs, the fact remains that the Cowboys come into the final five games of the season against those teams appearing desperate for answers to anything.
The last three games? The combined margin of defeat? 92-23. That's how bad it's been.
Now, onto the Chargers.
An impressive performance yesterday on the road, and one that can be built on going forward. A favorable schedule in the last five weeks of the season, and a defense that is coming around nicely.
The AFC as a whole remains woefully behind when it comes to teams with championship pedigrees as it relates to their NFC counterparts. And it's unfair to use this game as a barometer since the life-support system appears to have been fully removed from the Cowboys.
Two pivotal games in the final five weeks for the Chargers will convince me one way or the other. December 16 at Kansas City and December 31 at home against the Raiders.
But even a strong finish to the season, in which they need to win out the rest of the way, still leaves the Chargers to question what could have been if not for a 4-game losing streak to start this campaign. VIKINGS 30, Lions 23
If I have to hear one more person tell me about Case Keenum not being the guy going forward for the Vikings, I think I'll become unhinged.
What IS a Super Bowl winning quarterback? What intangible, superhero-like quality does it take to satisfy you about what a champion looks like?
Does he look like Peyton Manning either during the season or postseason leading up to Super Bowl 50?
Does he look like Kurt Warner, a guy who was selling insurance a year before leading the Rams to a Super Bowl win?
Does he look like Tom Brady, who came out of Michigan looking an emaciated greyhound?
Tell me what Case Keenum looks like and he may fit the bill.
I honestly have no idea whether the Vikings are a legitimate Super Bowl contender, but they're damn sure playing like one right now, and until further notice, Teddy Bridgewater has as much business on that football field as I do.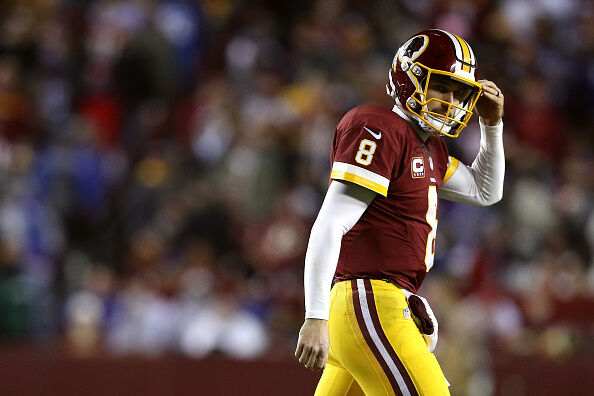 REDSKINS 20, Giants 10
I know it doesn't require a great deal to beat the Giants this season (ahem, with the exceptions being Denver and Kansas City), but defensively, this Redskins team is building on something going forward.
Will it be enough to convince future mega-millionaire Kirk Cousins to stay with the team next season?
That's a question which will be answered soon enough, but the six sacks on Giants QB Eli Manning last night, combined with a strong front seven which limited the Giants to only 84 yards on the ground are a clear indicator that this Redskin team is not far away.
I'll be very curious to see what this team's focus will be down the stretch of this current season.
Championships are won year-by-year, but championship teams take time to develop. This one could be maturing right before your eyes.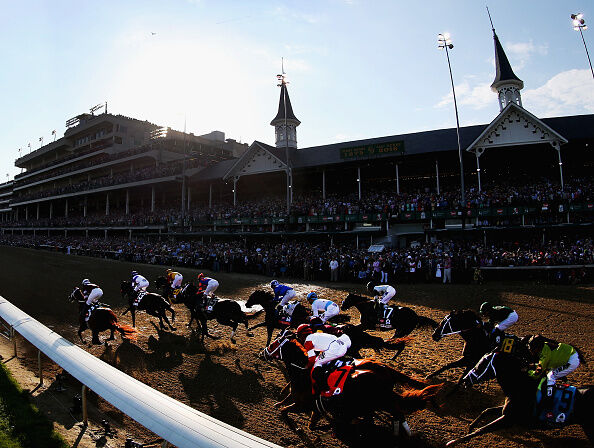 Clark Handicap Day at Churchill Downs
It's an annual holiday tradition that I find myself immersed in the past performances of the Daily Racing Form... (oh wait, am I allowed to refer to the DRF anymore when it comes to racing at Churchill Downs???)
Either way, it's a good day of racing under the Twin Spires in Louisville, Kentucky.
I've actually taken a good look at some of the races today and here's some best bets for a busy Black Friday at Churchill.
RACE TWO -- (3) BLUE COLLAR, (5) Toasted, (1) My Sweet Stella
RACE THREE -- (9) IMMA BLING, (7) Fish Trappe Road, (2) Fleet Gold Digger, (5) Bully Good
RACE NINE -- (9) DADDYS LIL DARLING, singled and keyed in exotics over #1, 3, 4, 8
RACE TEN -- (7) PUT DA BLAME ON ME, (6) Ivy Bell, (8) Mayla, (9) Auntjenn
RACE ELEVEN -- (4) DESTIN, (9) Diversify, (3) Good Samaritan, (2) Seeking The Soul