Dallas Cowboys 38, Washington Redskins 14
Week 13 of the NFL season kicked off last night in a big way, with a bounce back win at home for the Dallas Cowboys, who trounced on the Washington Redskins by a final of 38-14. It was a big night for Cowboys running back Alfred Morris, who scored a touchdown and picked up over 125 yards on the ground facing his former team. For the Cowboys, who improve to 6 and 6 on the season, the win snaps a three-game losing streak while the loss puts a huge hit on postseason chances for the 5 and 7 Redskins. If you don't like college football, I can't help you...
Conference championship weekend in college football starts tonight in Santa Clara, California where the Pac-12 title game features a rematch as the University of Southern California prepares to face Stanford for the second time this season. The last time they met back in September, USC handled the Cardinal 42-24. The winner of tonight's meeting will likely move on to the Fiesta Bowl, coming up on December 30th.
More conference championships are on the line this weekend, and you'll hear both them right here on FOX. Tomorrow at 1:30 (MTN), we'll start things off with the SEC title game featuring Auburn taking on Georgia, immediately followed by Wisconsin facing Ohio State for the Big 10 title.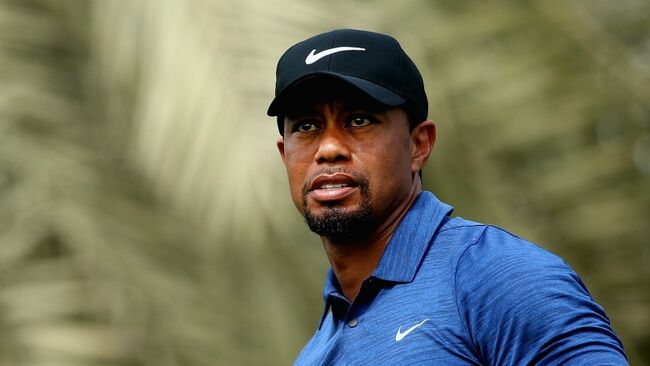 Tiger has big opening round in return
The scorecard is pretty solid for Tiger's first round in the Hero World Challenge.
For the record, he shot a 3-under par 69, good enough to be three strokes behind leader Tommy Fleetwood and in a tie for eighth after the first round.
So with the actual golf out of the way comes the inevitable questioning you'll likely do in terms of how we actually feel about Woods.
I guess it all comes down (again) to how you want to judge your celebrity athletes.
In the end, Tiger Woods has made plenty of mistakes, both personal and professional.
He's committed adultery, he's been disingenuous with both himself and those closest to him & he's probably not the greatest role model for those in need of one.
Chances are we know someone close to us who have done things which would classify them as "bad role models". We avoid them in certain personal situations and we keep them at arm's length from us when needing to rely on them in our own daily lives.
But those are the people close to us. Not Tiger Woods, nor any true celebrity for that matter.
But the expectations we carry for those close to us should not also be latched onto someone you've never met before. Especially when you're just asking to be entertained by that person.
If you want to hold every celebrity, every entertainer and every multi-millionaire accountable for their actions with the same lofty expectations as your crazy Uncle Ed, that's your business. But turn them off when they come on your television screen, shun them at every opportunity and never come back to them until their behavior is deemed more worthy of those lofty standards.
But you can't expect the rest of us to turn them off, and you can't really understand the flaws of any individual, be it your crazy Uncle Ed or Tiger Woods for that matter until you actually want to learn more about what drove that person to act out in whatever way made them unworthy in your eyes.
I don't need Tiger Woods to guide my moral compass. I need him to hit a golf ball. He did that yesterday, competitively, for the first time in awhile. And he looked good doing it.
And in that entire time, I didn't care about his past adultery, his disingenuous character and I didn't think for a moment about the choices or repercussions of his actions.
That's on him. Not me, and certainly not the majority of the rest of us. My NFL Play of the Weekend
An irony of sorts that the quarterback matchup in the San Francisco 49ers roadtrip this weekend to face the Chicago Bears is Garoppolo vs. Trubisky.
It could be argued that were it not for a draft-day trade between these two teams last spring, Trubisky would be playing for the 49ers, thus they don't acquire Garropolo and who knows what the Bears would have done at the quarterback position.
But that's where we are, and Garoppolo will make his first start this weekend for the 49ers in a tough environment at Soldier Field.
The reviews on Trubisky's performance since he took over as starting quarterback seven games ago have been mixed, but I believe he's facing one of his easier tasks this weekend.
Chicago's last few games have resulted in some tough beats to arguably one of the best teams in the NFC in New Orleans (20-12), followed by tough beats against division rivals Green Bay (23-16) and Detroit (27-24) before getting manhandled by Philadelphia in a 31-3 beatdown.
None of those aforementioned opponents will remind anyone of San Francisco, who come into the game with a 1-10 record, winless in five games on the road and an average margin of defeat on the road of more than 6 points per game.
But here's where the numbers lie!
Four of those five losses came by 3 points or less. The worst loss on the road this season came -- guess where -- at Philadelphia, where they were blown out by 23 points on October 29.
The body of work, from what we've seen thus far of Garoppolo is enough for me to take a swing.
The Bears are favored by 3 or 3.5 points, depending on your place of action. I'm going with the 49ers and I'll take the points with me, thank you very much.
San Francisco (+3) over CHICAGO