 Seattle 24, Philadelphia 10
So you came to Seattle, thinking it was going to be easy to wrestle away the aura of that place?
Not so fast!
The Seahawks, again behind some dazzling playmaking by quarterback Russell Wilson, moved and danced (and threw) the Seahawks right back into this playoff conversation with a decisive victory last night over the Eagles.
Wilson was a magician last night, creating big plays out of what looked like absolute failures all evening long. The Seahawks also might have found a running game (finally), with Mike Davis rushing for 64 yards on 16 carries.
Wilson tossed three touchdowns on the night and the Seahawks get ready to face off with the equally intriguing Jacksonville Jaguars next weekend before what could be the decisive game in the NFC West with the Rams coming to the Pacific Northwest.
Meantime, if you're the Eagles, I'd start to worry. Things don't get much easier in the coming weeks, and one has to wonder if last night's loss doesn't portend a sign of things to come against equally brash defensive squads.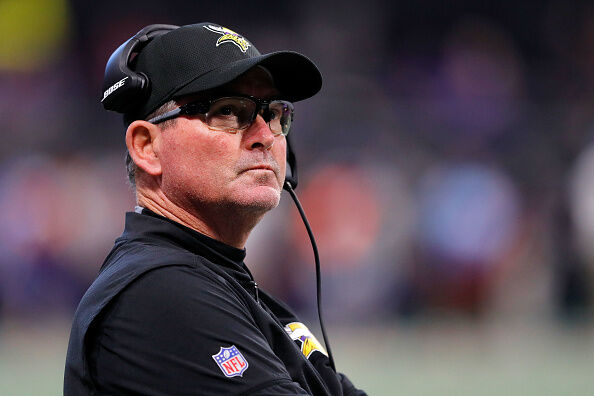 Minnesota 14, Atlanta 9
Fans of the NFL (yes, you know you're one of them) are going to be faced with a real baffling dilemma here in the coming weeks.
How does a team get to the Super Bowl with:
A) Relatively unknown quarterback
B) A coach who doesn't talk a lot or make a lot of crappy headlines when he does
C) A roster of players many of you haven't paid attention to... ever
D) A fan base that you don't immediately hate, loathe and want to punch in the face
But that does appear to be within reason now up in the Great Lakes region, where the Minnesota Vikings are stamping themselves as legitimate contenders for the NFC crown.
One could argue they've been doing that all season, but that's another story.
Here's the Vikings, who play all the way up there in the middle of nowhere, have a backup quarterback who supposedly is just keeping the chair warm for the eventual return of their start QB who hasn't taken a snap in nearly two seasons, and who are currently nursing along a good-sized lead in the NFC North and are currently tied with the Eagles for the best record in the NFC.
I get it. They're not sexy. They don't have an annoying base of fans who we can blog about and call bandwagon types. They don't (at least for all intents and purposes right now) have a bunch of thugs on the roster. They don't have characters on the team who are raging, out of control miscreants.
They just win games. Eight of them in a row.
The ironic part of the choice some people made this season to not watch games - though I don't really believe many of you did that at all - is that there's some really great stories out there if you actually bothered to pay attention to those as opposed to all the noise and fervor on the other side.
Sunday's win over the Falcons was a testament to great defense. The Viking defense limited Matt Ryan to just 173 yards in the air and no touchdowns. The Falcons running game was ordinary at best and the Falcons biggest downfield threat Julio Jones was limited to only 2 catches.
Case Keenum (yes, that's the name of the Vikings quarterback) threw for a pair of scores and didn't throw an incomplete pass in the second half.
Read the last part of that sentence again, the part where Keenum didn't throw an incomplete pass in the second half. I'll wait...
You may need to re-think the idea of what makes a Super Bowl quarterback. I still don't know if it's him, but if the idea that it may not be Aaron Rodgers or Matt Ryan bothers you, perhaps you should watch him play and check it out for yourself.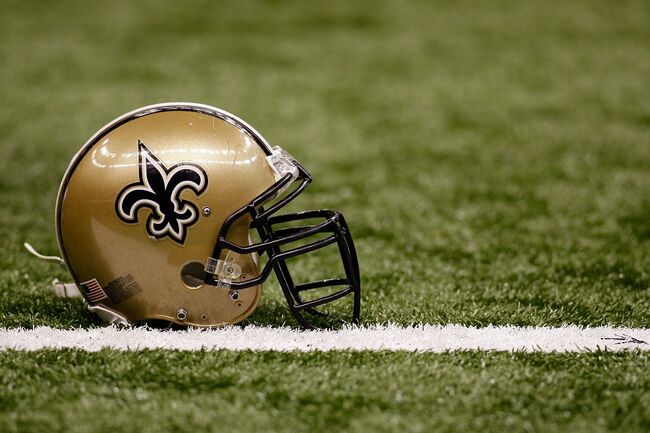 New Orleans 31, Carolina 21
The lead story of this game, and potentially of this day is Alvin Kamara.
For the second straight week, the running back was New Orleans' Mr. Do Everything, taking nine handoffs for 60 yards and two touchdowns and catching five passes for an additional 66 yards.

The output placed him in a very special club, joining Herschel Walker, Charley Taylor and Billy Sims in becoming just the fourth rookie running back in history to break 600 yards rushing and 600 yards receiving in the same season. Taylor is in the Pro Football Hall of Fame, and Walker and Sims were both All-Pros at least once in their careers.
What began as a heavyweight fight, with each side trading early blows, became the Panthers struggling to get up off the mat. The Saints knocked the opposition off its feet with a 72-yard Mark Ingram run right up the middle, then scored two plays later on a 3-yard Ingram touchdown run.
The shift in momentum came in a flash, starting with Carolina punter Michael Palardy fumbling and attempting an ill-fated throw to cap a three-and-out, and Carolina scoring on a six-play drive on the ensuing possession. Just like that, the Saints held a 21-7 lead, and the Panthers never recovered. -- NFL.com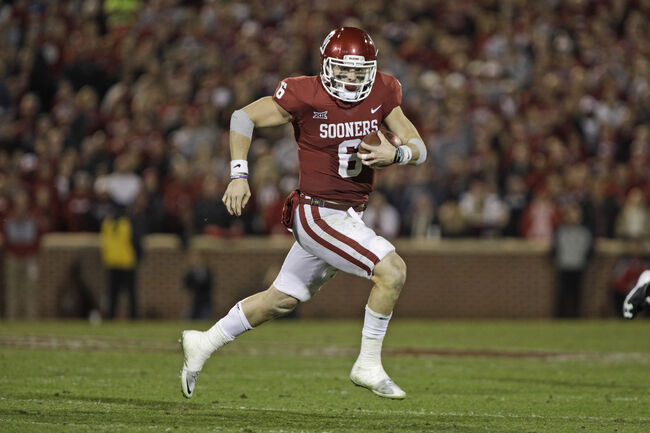 The College Football Playoffs are set
In the playoffs, to be played on New Year's Day, Number 1 Clemson will square off with 4th seeded Alabama in a rematch of last year's championship game while 2nd ranked Oklahoma will meet 3rd ranked Georgia. The winners of those games will compete for the National Championship on January 8th.
Anyone wanting to complain about the methodology of all this or wanting to make it all different or blow it up entirely can call ESPN and lodge a complaint.
You know ESPN, right? That TV network that everyone keeps chirping about like they're going under or going out of business or something like that.
These four teams are the four best and easily most recognizable teams in college football this season. And the matchups are compelling to say the least. Tiger Woods comeback story is (so far) a good one
Much will still be written and prognosticated over in the coming days, but Tiger Woods had a pretty extraordinary weekend.
Woods finished 8-under par and in a tie for 9th in his first tournament action in nearly a year. He had three rounds in the 60s, and were it not for an unfortunate 3-over par 75 in Saturday's third round, likely would have finished with a better result.
Is Tiger back? Still hard to say, but from this observer's standpoint, it was encouraging to see him absolutely crush tee shots in today's final round.
If you want to glean on the positive, the three rounds in the 60s is a remarkable achievement considering the layoff. Only two other golfers managed that this weekend, one was Tommy Fleetwood and the other was Jordan Spieth. I'd suggest that's pretty solid company.
So while it's safe to say the comeback may still be a work in progress, I maintain the sport of golf still has a very big place for him in the weeks and months going forward. I believe the sport is better when he's involved, and even more so when he's relevant.