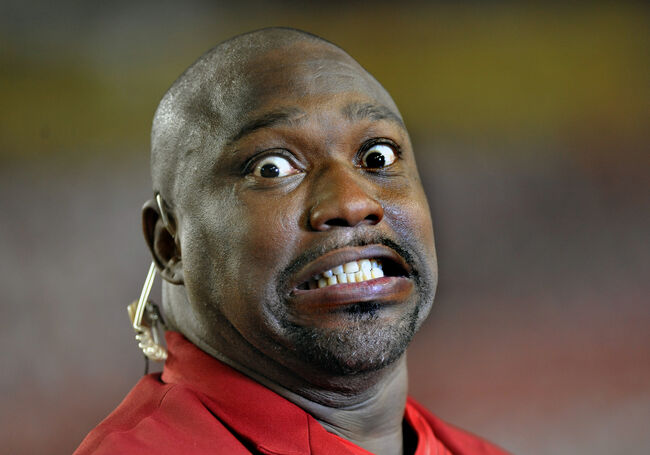 A brief recap of "Things We Missed" on my vacation.
Thank you to the Cleveland Browns for keeping my hopes of the imperfectly perfect season alive.
I saw you guys attempting to end the streak of winless games this season. I saw a lot of effort, a lot of initiative there against Green Bay. Blowing a 2-touchdown lead to the Aaron Rodgers-less Packers took a great deal of courage and gumption.
This weekend, the Browns will host Baltimore.
Bear in mind, I'm not cheering for the Ravens. I don't feel as if I need to. I'm cheering for the Browns to do the right thing.
Keep the dream alive, kids.
Embrace the zero. Hug it like a long-lost relative.
Apparently, sex toys are all the rage for NFL analyst Warren Sapp.
Seems he either doesn't know what a vibrator is, what they look like, what they do and how they're not supposed to be mistaken with women's make-up kits.
Baker Mayfield won the Heisman Trophy, and the world didn't come to a violent, flag-stomping end.
Giancarlo Stanton signed a deal with the New York Yankees. Of course he did.
LiAngelo and LaMelo Ball have signed a deal to play professional basketball in Lithuania.
In case you didn't have an official translator nearby when this announcement was released, the name Big Baller Brand translates in that nation's chosen dialect to Didelis balionėlių gamintojas.
You're welcome!
I don't "vacation" very well. Perhaps I need the craziness of sports, the stupidity of sports and the ability to shake my head at sports in order to keep my sanity.
I really can't wait to get back on the air with First Sports on Monday!