 Shurmur got out of Minnesota just in the nick of time
The general thought process for many pundits like myself when it comes to an announcement of a team choosing a new head coach is to pontificate over what direction the team which made the hire will be going.
So it would be expected to read or hear a lot about the expected relationship between current New York Giants quarterback Eli Manning and the rest of Shurmur's new team just hours after news broke that the former offensive coordinator for the Minnesota Vikings was being named as the new head coach of the Giants.
But it's possible that the new relationship to be forged with Manning and Shurmur's relationships with his past could well be intertwined.
Shurmur got out in the nick of time in Minnesota. After a 38-7 blowout loss in last weekend's NFC Championship Game to the Philadelphia Eagles, Shurmur was not about to stick around with the Vikings to see what was going to happen with that team's current quarterback situation.
Multiple reports are indicating that the Vikings front office have made no indication whatsoever about the status of quarterbacks Case Keenum or Teddy Bridgewater.
Keenum is coming off a phenomenal season in which he led the team to a 13-3 regular season record and the number 2 seed in the NFC. Keenum enters this offseason as an unrestricted free agent and would be out of his mind to not be listening to offers from around the league.
Whether that's a realistic expectation is to be seen first, but the Vikings also have to consider what the future holds for Bridgewater, who hasn't played any significant time since a devastating knee injury suffered just days before the 2016 regular season.
Bridgewater may be used as leverage for a trade, but any transaction for the 5th year quarterback will have to come with a medical evaluation, and to be quite honest, most teams are going to be very particular with both the prognosis of that evaluation and the financial terms of any contract.
Bear in mind also, the Vikings declined a $12.1 million 5th-year option for Bridgewater for this upcoming season.
That leaves the Vikings with Sam Bradford, which for all intents and purposes, leaves the Vikings with nothing.
Keep an eye on what Shurmur does with his personnel in New York. If he opts to make a move with Keenum or Bridgewater to join him and Manning on the Giants sidelines, that could be very interesting.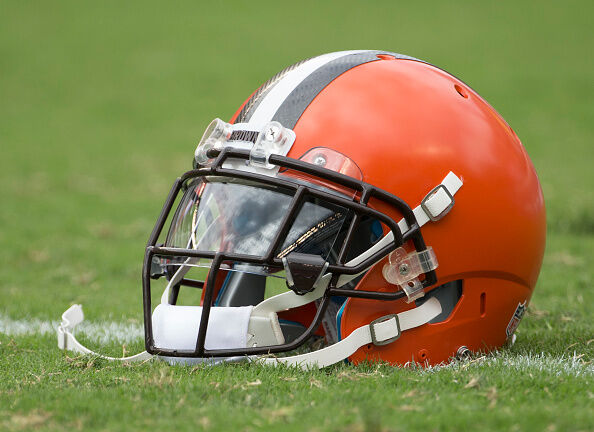 Haley gets a fresh start.... in Cleveland, of all places
I believe I've been more than clear about my feelings regarding this class of quarterbacks in next spring's NFL Draft.
I'm not a huge fan. Of any of them.
Thus, I find it particularly interesting to hear draft analysts go on and on about the Browns "need" for a quarterback with either the first, or fourth overall pick.
And with yesterday's news that the Browns are hiring former Steelers offensive coordinator Todd Haley to assume that role in Cleveland, that might well change the conversation a bit.
I'm not suggesting the Browns abandon the thought of acquiring a top-flight quarterback. Goodness knows that DeShone Kizer is not the answer and head coach Hue Jackson appears to be a bit more than overwhelmed doing both that job and calling offensive plays.
Jackson is just 1-31 in two years at the helm in Cleveland and the ineptitude with which the offense has been functioning is pathetic. The team ranked next to last in total points in 2016 and worst in the league last season. #EmbraceTheZero
Bringing in Haley could be a sign the team may be more aggressive in pursuing a quarterback in the free agent market.
There are more than enough out there.