Mr. Smith Goes To Washington
This photo of Alex Smith exiting in a Chiefs jersey is appropriate for this morning.
Smith, who spent five seasons as the starting quarterback in Kansas City after a tumultuous exit from San Francisco is headed to Washington, presumably to supplant Kirk Cousins at that same position for the Redskins.
Let me state for the record that perhaps I need to come to terms with my fascination for classic films.
Because the moment this news came up on my "breaking news" app on my smartphone (which sometimes is way smarter than myself) last night, I kept searching my own internal hard drive for quotable lines from the 1939 Frank Capra film "Mr. Smith Goes to Washington".
In the film (for those of you who are inexcusably unaware), James Stewart plays an idealistic, young Jefferson Smith, who winds up appointed to the United States Senate, gaining the mentorship of Senator Joseph Paine (played beautifully by Claude Rains).
However, Paine isn't as noble as his reputation would indicate, and he becomes involved in a scheme to discredit Smith, who wants to build a boys' campsite where a more lucrative project could go.
Determined to stand up against Paine and his corrupt peers, Smith takes his case to the Senate floor.
For as much as I cherish Capra's other mainstream classic It's A Wonderful Life, there is something alluring about Mr. Smith Goes to Washington which keeps it close to my heart.
How does this have anything to do with Alex Smith arriving as the new starting quarterback of the Washington Redskins?
This quote, from a scene in which an impassioned and embattled young Senator fights back against his colleagues:
"You think I'm licked. You all think I'm licked. Well I'm not licked. And I'm gonna stay right here and fight for this lost cause."
I've been championing the case for Smith since his final days in San Francisco. I've been a fan of his for some time, and I hope he'll get his chance to shine a bit in Washington where there is some optimism this team can be a contender next season.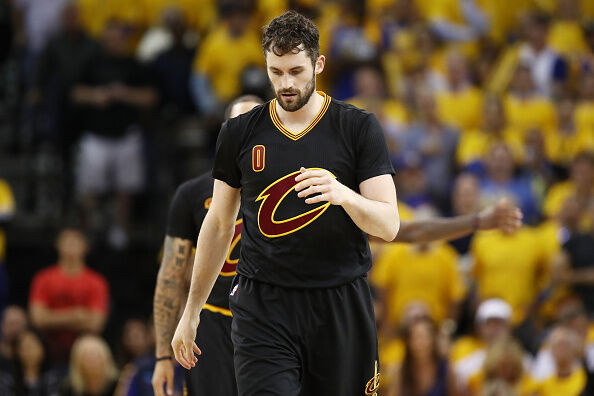 Love Hurts
NBA news, things just got a little more troublesome for the Cleveland Cavaliers, who will be without Kevin Love for anywhere from 6 to 8 weeks with a fractured left hand. The injury occurred last night in the first quarter of a 125-114 road loss at Detroit. The injury also puts Love's status in next month's All-Star Game in doubt. The Cavs have lost seven of their last 10 games and trail Boston by 6 games in the Eastern Conference.
There's A Little Spot on the Moon Tonight
I do love me an eclipse.
I just wish I had a better camera.
But I can tell you, from high above curbside in downtown Farmington, when the early morning skies consumed the full moon at 5:53am, it was a beautiful thing. McMaster turning sports into politics
It seems the newly minted Governor of South Carolina didn't have much going on yesterday.
That's the best idea I can conjure up after reading reports that McMaster put out a proclamation (which has all the governing power of me standing on a roof of a house shouting orders down to you) leading up to Super Bowl Sunday as something called "stand for the flag Super Bowl Sunday."
The proclamation reads:
"I ask that all South Carolinians show the world our state's resolute commitment to supporting our troops by standing for the national anthem wherever you watch the Super Bowl with your loved ones this Sunday. #IStand"
He also proclaimed the American Flag to be "the greatest symbol of freedom the world has ever known".
That sounds cool and all, but there are some issues with that whole freedom thing, since our nation's history has some dark spots (back to viewing the the eclipse for a moment) considering that blight in history called slavery, internment camps, "the wall"... you get my drift.
Just enjoy the game, for crying out loud.
Stop worrying so damn much about what everyone else is doing, or not doing.
There's a really good football game on Sunday. Let the other stuff pass.