 The start of the 2018 Winter Games has already created controversy.
The opening ceremonies for the Games is -- once again -- proof that we will eat ourselves alive if given the opportunity.
Erin Hamlin (left) will be the flag-bearer for the United States team when they take center stage during the ceremonies. Hamlin, a multiple award-winner on the luge team, earned that spot after a vote of fellow team members as to who should carry the flag came up a tie.
On the other side of that tie was speedskater and fellow multiple award-winner Shani Davis (right).
That tie was then broken by the flip of a coin, as apparently is always the case when these situations arise.
(First, can we all just admit that it's a little odd that there's some contentiousness and bitterness to this whole thing? I get it, we all want the bright light to shine on us, but I thought the spirit of the Games was to promote the nation you're representing as opposed to individual glory).
But I digress.
The coin flip came up for Hamlin (no, I do not have any idea whether it was heads or tails, nor do I have the faintest idea who tossed the coin, but it better not have been this lady from the Cotton Bowl).
What ensued afterwards was even more incredibly petty.
Davis, an African-American man, apparently feeling snubbed by the randomness of the tossing of a coin, took to Twitter to express his displeasure at not being named the flag-bearer.
I am an American and when I won the 1000m in 2010 I became the first American to 2-peat in that event. Team USA dishonorably tossed a coin to decide its 2018 flag bearer. No problem. I can wait until 2022. #BlackHistoryMonth2018
Davis has now also decided that he will not march with the team during the opening ceremonies.
That's the Olympic spirit.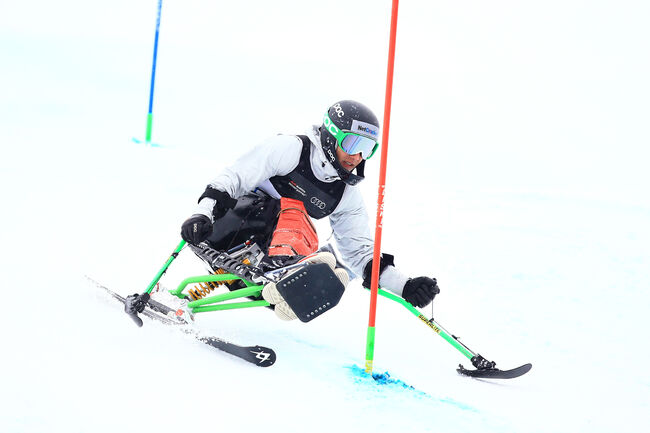 Must See TV?
Also, allow me to just get this rant out of the way.
There is virtually no one who will be rushing home to make appointment viewing of the 2018 winter games. Just like no one rushes home to catch a majority of these same sporting events when there's not some temporary national pride on the line.
How many times in the last four years have you tuned for, much less attended an ice skating competition?
I get it, we all have our fan favorite moments. But I also fully understand that there are many out there who couldn't remotely tell you the rules of an event taking place in the Winter Games, much less name a single one of the participants in any event.
You want to cheer for the flag? That's cool, I suppose. But let's not pretend that it's anything more than blind nationalism. Trading Places
The NBA trade deadline has come and gone, and a couple of teams have made some fundamental changes.
The Cleveland Cavaliers traded a total of six players, including recently obtained Isaiah Thomas, in order to make another bid at the championship. Thomas, along with teammate Channing Frye were dealt to the Lakers for Jordan Clarkson and Larry Nance Jr.
The Cavaliers also parted ways with Dwayne Wade, who goes back to Miami in exchange for a second-round pick. Cleveland opting to get younger may help them in their bid to repeat as Eastern Conference champions. "Jimmy's Gonna Get Paid"
Sorry for the shameless Seinfeld reference....
A franchise quarterback landed in the lap of the San Francisco 49ers. General manager John Lynch was not going to let him get away.
The 49ers announced that they signed Jimmy Garoppolo to a five-year contract extension. The deal is worth $137.5 million, NFL Network's Mike Garafolo reported, per a source informed of the decision. The deal is the largest in NFL history on an average-per-year basis.
Matthew Stafford previously held the high-water mark at $27 million per year. Garoppolo's deal will average $27.5 million. That number likely will be topped by Kirk Cousins, Aaron Rodgers and others down the line.
Since he entered the NFL in 2014, Garoppolo has completed 67.3 percent of his passes (4th-highest, min. 250 attempts) with an 8.3 yards per attempt average (first) and a 99.7 passer rating (fifth).
-- NFL.com Cain is not an icon
At the gym yesterday & in between sets, I glance at one of the TV screens and see an infomercial for something (I didn't bother to find out what the product was, I had more sets to do).
I notice the host of this infomercial is listed as "Host and TV Icon" Dean Cain.
If that guy is a TV icon, then they better start bronzing my bust right now for a spot in the Radio Hall of Fame (I'm sure one of those exist someplace).
Calling Dean Cain a television icon is akin to calling Tina Yothers a television icon. (Google search: Tina Yothers) Philadelphia Needs More Championship Parades
The city of Philadelphia held a parade this week.
Because, you know, they won a Super Bowl and everything. I know it's been hard to tell since almost everyone is still talking about the grease fire that is the Patriots organization.
So the Eagles celebrated their first Super Bowl triumph in a way that can best be categorized as enthusiastically.
Jason Kelce sported a traditional Mummers outfit, in honor of another Philadelphia tradition knows as the Mummers parade.
And then Kelce spoke to a raucous crowd of Eagles fans.
I could sit here and type up words to show you what he said... But no one really wants that. They want the video.
So allow me.... And yes, it does come with the warning that some of the language may not be safe for work.
You're welcome.