 I understand the frustration with LeVeon Bell as it relates to his current status, being hit with the franchise tag -- for the second consecutive season -- by the Pittsburgh Steelers.
According to people in the know at SB Nation.com, the Steelers are calling Bell's bluff in regards to comments he made before the playoffs about how he would walk away from the game before playing under the franchise tag again. Technically, Bell could hold out until Week 10 of this next season before signing his franchise tag, but this move would certainly tarnish a reputation for a player who could be looking for employment in the near future outside of Pittsburgh.
Bell won't do that. He'll do precisely what he did last season, which is sit and pout during the offseason before eventually signing up for the season. He won't be happy about it, and sure that's his prerogative, but if he is thinking about the bigger picture, he'll do what must be done.
And let's not try and spin this as poor, poor, pitiful LeVeon here. The man is scheduled to make more than $14 million next season. Before you start with the "no one is worth that kind of money" nonsense, stop thinking about salaries and comparing them with average careers. This is something totally different.
But either way. Bell is going to be just fine, and if he signs his tender and comes through this next season relatively healthy, then his options are limitless. He'll be only 27 years old at this same time next year, and if he decides he wants out, he can make his feelings known as much as he wants.
Or he can be a professional about it and do what's expected of him. Let the Cousins Sweepstakes begin
For the first time since 2015, Kirk Cousins is not wearing a franchise tag. It's also very likely he won't be wearing anything resembling a Washington Redskins jersey.
The fact that the Redskins chose not to use the franchise tag on the quarterback this week all but confirms they're letting him go in favor of newly acquired Alex Smith.
Cousins will now be the top free agent available when the league year opens in mid-March, with the latest reports suggesting he's getting the most interest from the New York Jets.
It also appears the Denver Broncos, Minnesota Vikings and Arizona Cardinals are in the running for the much-ballyhooed quarterback.
The new league year begins March 14. At that point, according to a piece on ESPN.com, there's a good chance Cousins will make an immediate visit to a team that likely made the best offer -- or the best combination of offer and situation. A decision could come on the first night of free agency -- if all goes well. Otherwise, he'd visit the next team on his list.
Seven days and counting.... may the odds be ever in your favor.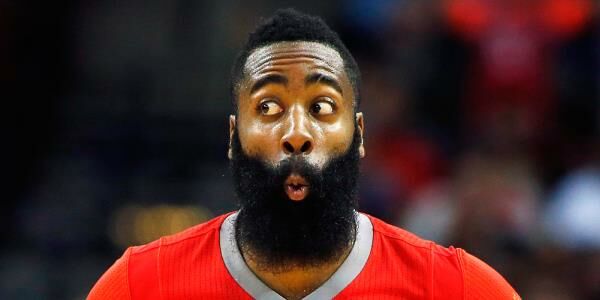 Scoreboard Update
NBA action last night, and the Houston Rockets are still unbeatable. Led by Chris Paul's 25 points as well as James Harden, who chimed in with 23 of his own, the Rockets extend their current win streak to 16 straight with a 122-112 win over Oklahoma City. In all, seven Rockets players scored in double figures.
The win streak is still only good enough for a half-game lead in the Western Conference standings over the Golden State Warriors, who have won six straight, including a 114-101 win last night over Brooklyn. Steph Curry led the way with 34 points. History has an odd way of revealing itself
At Sunday night's 90th annual Academy Awards, Kobe Bryant won another trophy, this one for the Oscar in the animated short category.
In a story published on ESPN.com, Bryant, the retired Los Angeles Lakers star, brought home the golden statue for his contributions to the animated short "Dear Basketball," based on a poem he wrote in 2015 announcing his impending retirement from basketball. As executive producer, Bryant accepted his Oscar from "Star Wars'' star Mark Hamill. He shared the award with Disney animator Glen Keane.
First off, congratulations on the award.
Second, where's the outcry from the so-called media elite and those crying foul over the so-called sexual predators in the entertainment industry?
Because it seems to me that Bryant has his own demons to deal with.
Bryant was arrested and charged with sexual assault in 2003, when a 19-year-old hotel employee in Colorado accused him of rape. She later told authorities that she was assaulted while he was staying at the Lodge and Spa at Cordillera. Bryant claimed that the sex was consensual, and he publicly apologized to his wife, Vanessa.
But how many times were we reminded of the #MeToo movement during the Awards ceremony? How many times have we been reminded of the gluttony within the entertainment industry when it fit into a specific narrative among Hollywood elites?
Don't get me wrong, sexual predators should be outed. They should be ostracized and should be held accountable for their deeds. But this past weekend, I didn't see or hear anyone bemoaning Bryant's very shady moral character.
I didn't see anyone calling Bryant out. I didn't spend the past six months hearing so much as a peep from the movie and television types about Bryant's misdeeds, unlike the type of fire and fury that producer Harvey Weinstein received from these same celebrities and personalities.
The #MeToo movement is a powerful weapon, but when it shows it's apparent forgetfulness on a gloabl stage, it does deserve to be recognized for a bit of a double standard.
It took apparently a couple of days for a mass number of people to come forward.
A recent report from the Washington Post indicates more than 16,000 people have reportedly signed an online petition to revoke Bryant's Oscar because of the sexual assault allegations.
"The Oscars almost avoided nominating sexual predators for awards," the petition reads. "Woody Allen and James Franco didn't get anything. But Kobe Bryant, who was charged with a horrific sexual assault, was nominated."
I'm afraid that's still too little, too late. The people in charge of these social movements are also supposed to be held to a higher standard. They were quick to swoop down on not only Weinstein, but also actor Kevin Spacey as well as comedian Louis C.K. and fimmaker Brett Ratner.
If there needs to be a checklist of everyone who's either been accused or convicted of such misdeeds, so be it. But to make no mention of it beforehand, then claim some semblance of outrage afterwards only undermines the integrity of the cause.