Why Chris Paul is Not a Top 5 All-Time NBA Point Guard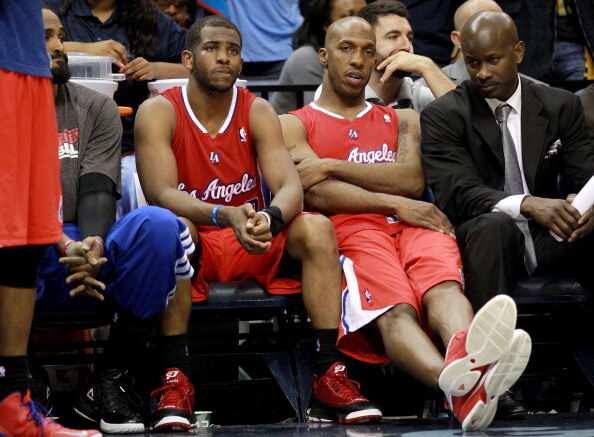 Jason McIntyre:

"What is Chris Paul's legacy?? The advanced stats say he's one of the top 5 point guards in NBA history but that to me is mind boggling. He's never even been to the NBA Finals! I'm calling Chris Paul the 'First Round Legend' because that's what he was in the playoffs. That's about all he is and I can't rank him as a Top 5 all-time NBA point guard above Magic Johnson, Isiah Thomas, Steph Curry, John Stockton, and Jason Kidd. He's about to fall off the map in OKC."
Listen to Jason McIntyre explain why he doesn't think Oklahoma City point guard Chris Paul is a top 5 all-time NBA point guard, as the future Hall of Famer who bombed out of Houston remains one of the best players in the league who has never appeared in an NBA Finals.
The 34-year-old has been to nine All-Star games and been an All-NBA player eight times in his career, but McIntyre thinks Paul will go down as a guy who comes up the smallest on the biggest stages, considering his Clippers and Rockets teams were never able to reach the Finals despite having legitimate All-Star rosters.
Check out the audio below as McIntyre says Paul will go down as a 'First Round Legend' but not an all-time great in truly elite company.