Saints 34, Redskins 31 (OT)
It's a shame this tightly contested contest had to have a loser, as both teams showed enviable resolve and resiliency for 60 minutes. Down by a pair of touchdowns and a two-point conversion with three minutes remaining, Drew Brees completed his final 11 passes on twin scoring drives to send the game to overtime. Following a Cameron Jordan sack and drops by Vernon Davis and Samaje Perineon the Redskins' opening possession of the extra period, Mark Ingram rumbled for 51 yards on two carries to set up Wil Lutz's game-winning kick. Riding the swell of a wild comeback victory en route to the first ever eight-game winning streak by a team that started the season 0-2, the Saints surf into Los Angeles to do battle with the 7-3 Rams next week. -- NFL.com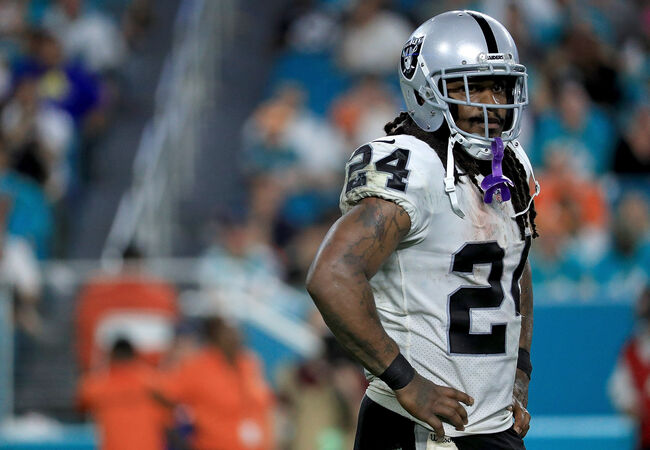 Yep. Here we go again.
POTUS took to Twitter early this morning to criticize Oakland Raiders running back Marshawn Lynch for standing during the Mexican national anthem but sitting during the anthem for the United States prior to the Raiders' loss to the New England Patriots at Estadio Azteca.
He wrote, "Marshawn Lynch of the NFL's Oakland Raiders stands for the Mexican Anthem and sits down to boos for our National Anthem. Great disrespect! Next time NFL should suspend him for remainder of season. Attendance and ratings way down."
First, facts.
Let's address "way down" attendance figures.... According to Pro Football Reference, attendance differences taken from two sample sizes in both 2016 and 2017 point out a small difference in live attendance, and there are reasons for them.
2016 opening four weeks of the season, total attendance (16 games each) 4.384 million
2017 opening four weeks of the season, total attendance (15 games week 1, 16 in weeks 2-4) 4.266 million
That's a difference of 118,000, or roughly twice that would be in attendance at the regularly scheduled game at Miami which was postponed in Week One of this season due to inclement weather.
Or a difference of nine-tenths of one percent.
2016 weeks 7-10 (55 games with some teams on byes) 3.835 million
2017 weeks 7-10 (55 games with some teams on byes) 3.754 million
That's a difference of approximately 81,000.
Or a difference of nine-tenths of one percent.
Are the numbers down? Yes.
Are they "way down"? No.
Neither Marshawn Lynch nor Colin Kaepernick are keeping anyone away from the NFL.
This is all nonsense. Eagles 37, Cowboys 9
It's probably best not to hang too much of last night's debacle of a game on Cowboys quarterback Dak Prescott. He didn't ask for any of this. It's unfortunately all part of the job and the desire to be an elite NFL quarterback.
The Eagles took advantage of Dallas' sloppy offensive line play, an all-around nonexistent running game and a defense that was asked to do way too much.
And if you think about it, these roles were reversed just a few years ago.
It was the Eagles, with their up-tempo offense and their ability to score points in bunches which made them one of the most feared opponents when they were guided on the sidelines by Chip Kelly.
What that team lacked was an on-the-field leader that everyone else could look to for guidance.
That's not the case here, and it would be a shame for the Cowboys fans, players or otherwise to look away from Prescott or head coach Jason Garrett and think they can do better elsewhere.
Chances are, this season for the Cowboys is about over. They seem to lack the resolve to fight back when punched in the mouth.
It's a "lesson learned" type of situation for Prescott, and hopefully one as well for Ezekiel Elliott, who likely watched the game last night from an undisclosed location while serving the second game of a six-game suspension.
The smallest oceans get big waves, and your actions, while seemingly inconsequential at the moment, do have ramifications. It would be wise for all involved to remember that in the future.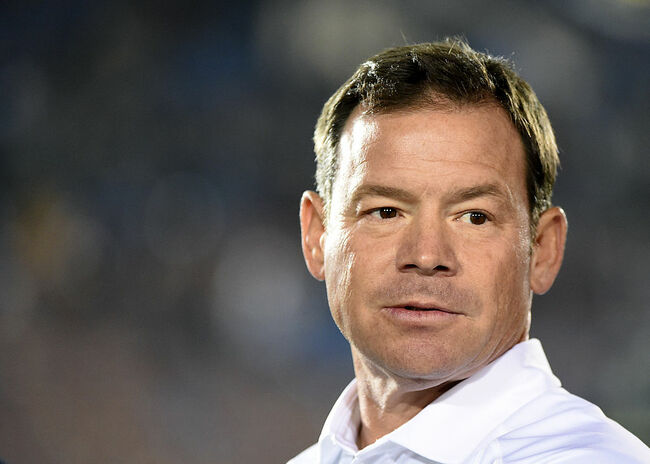 Mora fired at UCLA
Jim Mora was fired as head football coach at UCLA this weekend after the Bruins were beaten by their crosstown rival USC 28-23.
There will be a lot of speculation as to who the next coach of the Bruins will be.
Beyond that, there will also be a great deal to ponder for the athletic department in Westwood as to what the school wants to be moving ahead.
They want to compete in the murky waters of college football. They also want to continue stamping their legacy and historic-like tradition of success in men's basketball.
It's become painfully obvious over the course of the last decade that they can't do both.
Unless they're willing to invest, and that's going to mean more than splashy training facilities and big name coaches.
Because after nearly that same decade in which UCLA should have dominated the local college football scheme, USC was crawling back from off the mat, and it appears they've returned to stand up tall again.
That's not good news for the Bruins.
At all. Here's a stunning thing to say....
Call it the "Captain Obvious" moment.
Josh Rosen. Damn, he's good.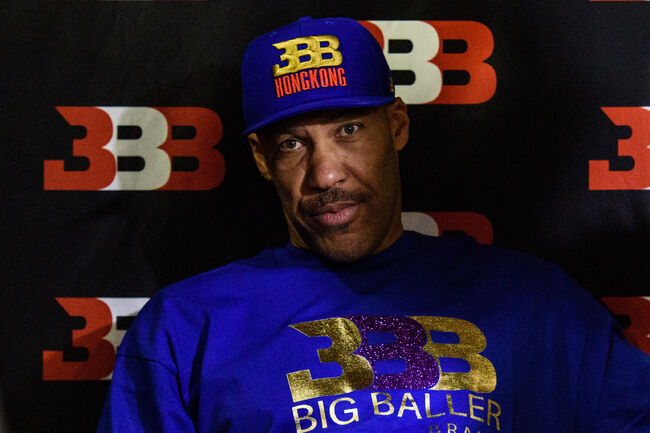 The Lunatic Fringe?
I'm normally not the person who ever goes with the argument of "surely there are more important things out there...."
I don't pretend to know what's the most rational or cogent thought process is for anyone, and unless you're clinically approved to speak on such things, chances are you're not equipped to know.
But there's got to be an end game in this latest twitter feud between LaVar Ball and POTUS.
Because even if they don't have anything better to do, surely we do.
The patriarch of the Ball family wasn't exactly gregarious -- much less thankful -- to POTUS last weekend as it related to the early release of his son LiAngelo, along with two other UCLA basketball players, after a shoplifting spree in China found the trio under house arrest as they were awaiting to face formal charges.
Seems POTUS might have pulled a few strings with the Chinese government -- not exactly known for their stellar record on human rights -- to ensure an early release.
What followed can easily be categorized as two adults behaving like children.
POTUS wondered aloud on Twitter if the players would thank him.
The players did.
One of the fathers of those players didn't. The most notable father. The one with the shoe company and the one who's every utterance has been picked up by some smarmy guy with a cellphone pretending to be a journalist while "representing" (for lack of a better term) TMZ.
Then POTUS countered, and countered again. The latest bit of online vomit suggesting that ".... I should have left them in jail!"
Again, this isn't about them having better things to do. Which for sure there are, if you consider affordable health care, tax legislation, increasing international tensions & of course, selling shoes as a top priority in your life.
This is about you being lied to, and being led down some path towards more nonsensical and separatist crap that seeks to further widen the gap, not between races, genders or affiliations, but something far more dangerous.
The widening gap between reality and entertainment.
Neither POTUS nor Ball are entertainers. They are fathers, they are adults, they represent something which should be seen as a lofty or worthy accomplishment.
Instead, they are acting like children. And we're being distracted by it, or worse yet entertained by it. Manson, leader of murderous cult, dead at 83
Charles Manson died late last night.
He was 83. He passed of natural causes.
Manson and his most ardent of followers -- known as the Manson Family -- were incarcerated in 1970 for their roles in a series of brutal slayings the year prior.
I'm guessing I don't need to go into many details. If you want to learn more, click the link here....
Manson wasn't a good man. He was responsible for people being murdered inside their homes, or visiting loved ones.
There will be very few people who will shed a tear over Manson's death.
But if you're one of those who will -- even for just a moment -- feel a tinge of regret for the man's passing, I'll not be among those who will judge you harshly or deem you unworthy.
We all grieve, mourn, ponder and reflect in our own way.
There's no textbook on how you feel.
Rest In Peace, Charlie.